UNDER NEW OWNERSHIP! TOURS STARTING SOON!
EXPECTED DATE : JANUARY 1ST, 2024
Kona's Deluxe Private Charters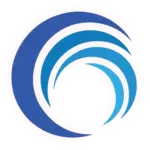 WORLD CLASS SNORKELING TOURS
Kona's Deluxe Snorkel Adventure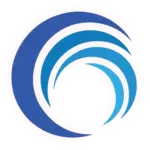 A once in a lifetime adventure...
OCEAN BLUE KONA WELCOMES YOU ABOARD
We offer the ultimate full service experience in an intimate setting. Because we offer only private charters, you and your party can decide whether you want to snorkel, whale watch (during season), fish, or all of the above! We strive to give you a memorable and customizable experience that you will carry with you for life.
We offer a number of tour options that we are certain you'll love!

Private Snorkeling Adventures
We transport you to nearby reefs and bays for a day of siteseeing and snorkeling with the opportunity to swim with some of the most elegant residents of the ocean.

Deluxe Sunset Cruise
Cruise down the Kona coast and enjoy the beautiful sunset while learning about the rich local history of the area. Our most relaxing and majestic experience.

Deluxe Private Charters
Book a private charter to reserve the entire boat exclusively for your party. Customize your tour to your liking to create a unique experience. You choose how you would like to spend your day on the water.

Fishing Tours
Come and catch dinner with us. Whether you want to do light tackle bottom fishing, electric reel deep drops, or trolling, we have the tools for you to succeed.

Whale Watching
We offer a seasonal whale watching cruise December - April each year. Take a cruise and witness a small piece of the awe inspiring Humpback Whale migration.
Frequently Asked Questions
Book Your Adventure Today
CALL:
808-896-4948
Email: Aloha@oceanbluekona.com